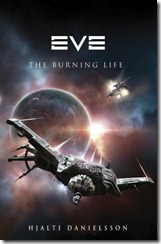 Just got the book this week and I am only a few chapters in. But who knew these mission agents in station had such a tough job ! Wow :).
Of course I don't have a 'final verdict' yet, but so far I like the blood raider parts a lot better. The above mentioned 'mission people part' feels a bit too artificial, as if the book had to have strong ties to the game…
Anyway, looking forward to finishing it anyway !