We all know that people are kind of lazy by nature, but Crius can actually show that by looking at the price index of the industry facilities used.
This is in Uedama and the systems around it. As you can see it's about at 30%, Ikao is busier, around 50%. Only the labs are near 100%, except for the lowsec one.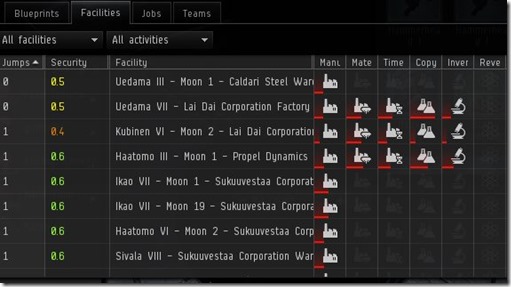 Now this one, I didn't even know people actually did production in Jita, are these people never leaving the system or the station ? Even just a system next door it's cheaper. Or are the price differences insignificant to the end products price ?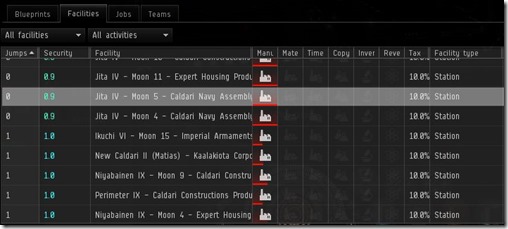 Just something I noticed, and I thought it was amusing

.