It's once again Blog Banter time !
For Blog Banter 43 I would like to invite every participant to nominate their peers for whatever awards you think they deserve. Let's start the year with some EVE-flavoured altruism and celebrate the best and the worst of us, the funniest or the most bizarre, the most heroic of the most tragic of the past year. They could be corpmates, adversaries, bloggers, podcasters, developers, journalists or inanimate objects. Go nuts.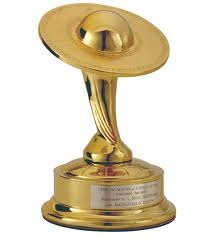 I had some time to think about this one and a came up with quite a few awards. I have decided that the five mentioned here will be my definite list !
Without further ado, here we go
Award #1 – Module of the year: The Ancillary Shield booster. This module really changed gameplay, especially PVP. I can't quite remember what other newly introduced module actually changed things and had some people up in arms about it being OP. I am sure there have been, but none come to mind that were introduced in recent history. Ninveah did a nice write-up on them when they were introduced in may.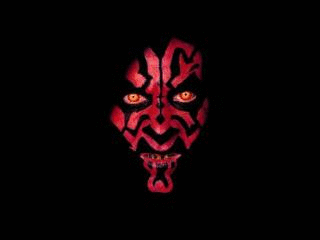 Award #2 – Wormhole menace of the year – Akely and his family of alts ! This was an easy one. You simply don't want to have this guy hidden in your wormhole. No mining op or site running is safe, once the Akelies have infested your hole. And once he's in, it's very hard to kick him out.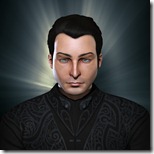 Award #3 – Commentator on this blog of the year : Strazdas
I have known Strazdas since my days in Hidden Agenda, and he kept on reading this blog since then. Always has a nice word, or a funny comment. Very much appreciated so this one is for him, Congratz !

Award #4 – Most interesting / funny / nice ccp employee to follow on Twitter : @CCP_Punkturis
Actually the name of the award already gave away why she received this much coveted award for CCP employees, she not only tweets about the game but about other (personal) things as well, which makes her more of a real person than most of the other CCP twitter accounts. Follow her at @ccp_punkturis.
And then finally the 5th award (tension building up, *drumroll*)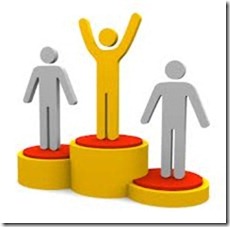 Award #5 – Eve related website of the year – evebloggers.com
Actually I pulled a bit of a Rixx Javix here, who gave the eve blogging community an award. It's very hard to single out one particular website. I frequently visit tigersears, mabrick's mumbling, eveoganda, freebooted, Ninveah's blog and some others. But the one site that I refresh a few times a day is still the one, that links them all together evebloggers.com.
So that's it, the Morphisat 2012 Eve Awards, all winners can claim a Steam Dota2 key in the comments

.
And The Winners Are…