Let me address that last point first. I would never be part of a corporation that has obligatory standard builds. I can see why corporations use them, a big fleet with all sorts of fits, some are bound to be bad, so you maintain a standard. In the early days of factional warfare people joined fleets with all sorts of ships and fits. The variety made it a lot of fun. And I like to come up with my own fits, it's part of the charm of Eve. Of course if you have logistics, you have to decide armor or shield tanking, I am not against that at all

.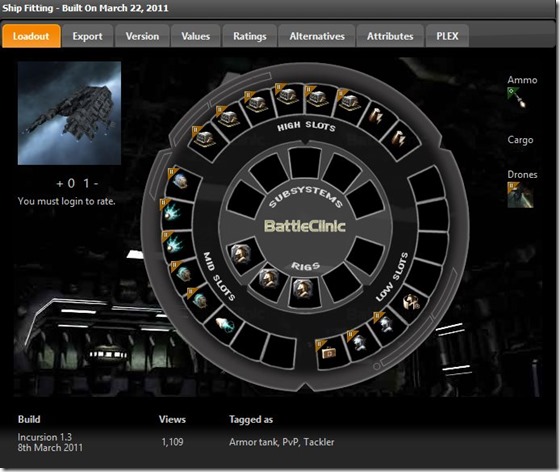 With that said, on to the issue of teaching new players how to fit a ship. We have all been there at the start of our Eve career and just slap whatever you got on to your ship. Pretty soon you start noticing that that doesn't work very well. I might be old school, but basically I think people should educate themselves in fitting ships. It's not THAT hard.
First thing you need to get out of your mind is multipurpose fits. Do one thing and do it well. Stick to one type of tanking and one type of weapon. Not saying there are no exceptions, but it's a good general rule to go by. Then check the slot layout and the bonuses the ships gives and you're almost there. This way you might not come up with the  most efficient perfect build ever, but it's a good place to start, and you won't have a fail fit as in OP's example.
Eve is a game where you have to do some reading and googlin' to find the info you need. And with wikis and blogs that have a lot of info it's not very hard to find. So am I saying that all is fine, and CCP should do nothing ? What would be nice to see is some sort of suggested build / fit button, that says 'most players fit this ship like this'. Or a little bit of text that says how you're supposed to fit it ? You can still slap an armor repairer on a drake if you so desire, just a few little hints and or tips would be nice for the newer players amongst us.
Other participants at ninveah.com.