Welcome to the continuing monthly EVE Blog Banters and our 68th edition! For more details about what the blog banters are please visit the Blog Banter page.
[stextbox id="black" caption="Blog Banter 66″]
This is my Rig, There are Many Like it…
What do you play Eve on? I'll show you mine if you show me yours! Are you pew-pewing on a laptop? Plotting universal domination on a 12 monitor set up? Mining away on a 50″ TV? Is your set up located where your other half can speak to you or do you lock yourself away for hours in your Eve themed shed? How do you play your important internet spaceships?
[/stextbox]
My main PC, is an I7 3770 with an nVidia 770 and a bunch of disks, in a big case under my desk. The L shaped desk is in my own little corner of the living room. On my desk is also a Marantz slimline receiver to power my  audioengine A2+ speakers. The two rear speakers are two cheap Berenger speakers that make quite a bit of noise.
Got 2 consoles also hooked up to the receiver, I usually prefer to sit in my little corner, instead of on the couch to play games. My PS4 is hooked to the TV still, play it every now and then but not too often. Also got another PC hooked up, AMD 8320 with an Asus R9 290. You'd think I'd prefer that to my PC with the 770, but I only used it so far to play Witcher 3 and Dragon Age Inquisition.
Since I also like me some racing games there is a Logitech DFGT next to my desk. It's very easy to just hook it up and drive a bit. Be is Assetto Corsa or ETS2. The pedals are always under my desk on one of those bathroom anti-slip rugs so they don't slide away

.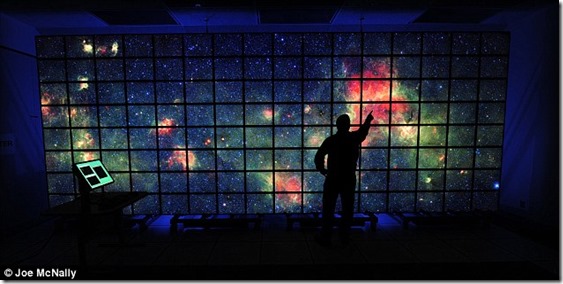 The best purchase I did this summer was an LG 27" 1440P monitor. I love the thing. At first when it arrived I thought it was too big and had to move some things around, but now I love it. Much more desktop space, games look great and in racing games you can see more and it's more immersive to boot. I got another screen on my desk usually showing some Twitch stream or another, with another tab in the browser for Tweetdeck.
Another thing that might be worth mentioning that's on my desk is the Rode NT-USB mic. I used to have a whole mixing desk with XLR mic setup to record my youtube stuff, but it was a bit of a hassle so I figured I'd just  buy a good USB mic.
Oh and on the wall behind me are two big Eve posters, the one that shows the sizes of all the spaceships and one extra wide one that I got with the Eve mag, if I remember correctly.
Well that's about it

. You can read other contributions at Sand Cider and Spaceships !